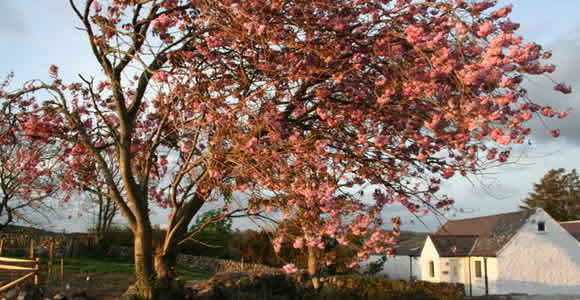 Welcome to Tumbling Banks Holiday Cottage

Tumbling Banks self catering holiday cottage lies within Kirkland Farm, which is a 350 acre farm set in Galloway, South West Scotland. There are views to the Lake District, the Isle of Mann, and the Moffat hills, as well as wildlife, flora and fauna on the farm.
Kirkland is a quiet place with very little light pollution. At night time, in dry weather, the sky is clear.
Colvend is a practical base from which to visit the South West of Scotland, relax and chill out or as a base for the active holiday option!